About
Paintball in Prague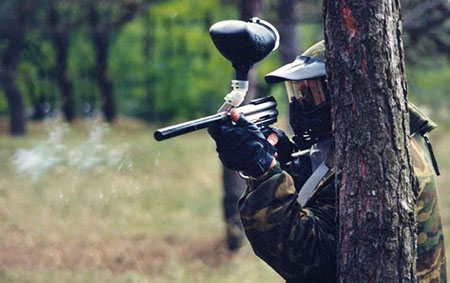 Paintball is a tense, thrilling and truly entertaining activity.
Experience it on a huge paintball area consisting of indoor part with two-floor buildings, where you can also play on the roof, and outdoor part with rough terrains, foxholes, trees and many challenges. A professional instructor will inform you about many different options of playing this exhilarating game, like various scenario games: death match, team death match, tournaments, capture the flag, gaining a property, escort of a VIP, defence of a territory and much more.
The playground is located in the area of the biggest natural swimming pool in Prague, the Džbán dam, where you can swim and relax on a beach after the play. The entrance is free for paintball players (a nudist beach is also a part of this area.
Details
Location
20 minutes ride from the centre
Duration
3.5 hours (including transportation)
Price includes
Transports from our city center easy to find meeting point (where you can deposit your bags)
Or we can of course pick you up at a place of your choice within Prague city limits

English speaking guide and instructors
playground entrance fee for 4 hours
rental of complete equipment
special overall, protective face mask and gloves
paintball gun, 100 balls
shower facilities, drink
Availability and Pickup
All year round (weather dependant)
Price
Price per person includes playground entrance fee for 4 hours paintball gun, 100 balls
| | | |
| --- | --- | --- |
| 35 € | for groups of | 1 up to 4 |
| 31 € | for groups of | 5 up to 9 |
| 29 € | for groups of | 10 and more |